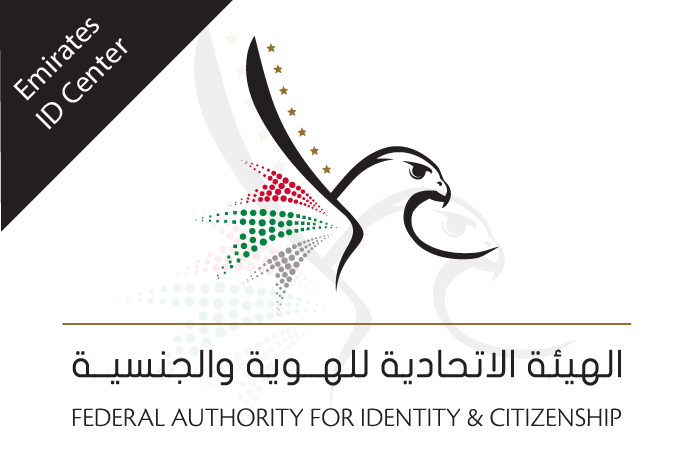 Federal Authority For Identity and Citizenship was founded in September 2004 as Emirates Identity Authority to develop Population Register and Emirates Identity program which encompasses storing all the vital information of the population in the electronic databases and issuing Emirates ID to all the population.

Services provided by Emirates Identity Authority might include services that are provided for the individuals for UAE National, UAE resident, GCC residents etc.,

To contact Emirates ID, you need to first fill the form consisting of the details like name, email, mobile number, and message.
You will usually receive a response from them within 3 working days.
Check : Steps to follow when you lost your Emirates ID
You can contact the Emirates ID Centre by means of different channels of service and they are as follows

You can contact Emirates ID centre by clicking on the Livechat and filling in the details that will be displayed after choosing that option.

You need to fill the details of your name and case/PRAN number(application number) in order to start the live chat

Facebook 

You can even get in touch with Emirates ID center by going through their Facebook account which includes the posts of Emirates ID card renewal, fees that can be imposed on the card etc.,

You can connect with the Emirates ID center by means of one of the social media forms ie., Instagram which includes the posts related to their services, Emirates ID card, fees and charges etc.,

You can also contact Emirates ID center through social media accounts like twitter where you can find posts related to banks, credit cards, emirates ID etc.,

Email Id

You can get in touch with the Emirates ID Centre even by using Email ID contactus@ica.gov.ae to resolve any issues regarding your Emirates ID

Contacting Director General

This facility is provided by the Emirates ID center to receive all the complaints regarding the services of Emirates ID.
In order to contact Director General, you need to fill up the form provided which contains
Name, Email, Telephone, Subject, Message and click on the submit button provided below these details present in the form.
Via Call center

You can contact the call center to get the information you require about anything related to the Emirates ID center and your calls will be received 24/7.
You can contact them on 600530003
This call center enables the customers to keep track of their transactions, to raise any complaints and to know the information about any ID card related procedures.
With this facility, one can avail services like interactive voice response, automated call distribution, call recording, multimedia routing, etc.,
ICA UAE mobile application

ICA UAE mobile application can be used to gain the services provided by them like, applying the new card, renewal of the card, applying for the replacement of the existing card, etc.,
The mobile application was mainly designed to get the population registers their personal information with ICA as it is compulsory and essential.
This mobile application eases the application process of people and reducing the time needed to submit the application.
You can have this mobile application on IOS, Android and windows.
Go through : Emirates ID renewal – What you need to know
Checking the Emirates ID status

You can check the status of your Emirates card ID and this can be done by entering the application number or your Emirates ID number.

By providing the above-mentioned details you can know the progress of renewal, replacement or new Emirates ID card application.

Filling the form

You can contact Emirates ID centre by entering the details of your name, email, subject and the message you want to enter. The question will be reviewed and you will be reciprocated with a reply within a maximum of 48 hours.

ICA Customer Happiness Centres

You can report the problem that you encounter to the customer happiness centres. You can contact customer happiness centers if you have problems with the damage of your card or loss of your card etc.,
How to report the incident?
You can report the incident by visiting the ICA Customer Happiness Centre which is near to you and report your problem to them regarding the issue with your card. If you lose your card, your card will be deactivated soon. Ask the ICA for the confirmation of card number or a lost ID copy if in case you are not having a copy.
You need to carry the identification documents while reporting the incident in order to prove your identity.
You can find customer happiness centers in Dubai, Abu Dhabi, Ras Al Khaimah, Sharjah, Ajman, etc.,
The main purpose of Customer Happiness Centers is to deliver services to the customers who approach them in need of various things related to their Emirates ID card like loss of their card, damage of their card, etc.,
You can contact the Customer Happiness Centres by reaching them through the contact number they have provided.
The helpline numbers of Customer Happiness Centers

The Customer Happiness Centers provide services related to medicine, postal department, Immigration and passports, commerce, etc.,
We can find different Emirates ID centers all over UAE.
You can even contact Emirates ID centers by calling them through various numbers depending upon the location they are in.
You can give feedback or post comments on the official website of Emirates ID center by filling the form including post a comment, details of your email id and your name
Emirates ID centers in Abu Dhabi

El Moshref Registration Center 02-4490788
Zayed City Registration Center 02-8945435
Al Sila Registration Center 02-8945621
Giathi Registration Center 02-8945647
AD Chamber of Commerce 02-6177461
Giathi Registration Center 02-8945647
Emirates ID centers in Dubai

Al Karama Registration Center 04-3342055
Al Rashidiya Registration Center 04-2845252
Al Barsha Registration Center 04-3417147
RTA-Main Registration Center 04-2906624
Sharjah

Al Dhaid Registration Center 06-8822230
Al Sharjah Registration Center 06-8822230
Fujairah

Al Fujairah Registration Center 09-2242552

Ajman

Ajman Registration Center 06-7484777
Umm Al Quwain

Umm Al Quwain Registration Center 06-7655111
Emirates ID centers can also be contacted and approached by the following ways as mentioned below

Al Mushain Emirates ID center

You can get the details of Emirates ID Center by contacting Al Mushain Emirates ID Center and contact them with the phone numbers given in their website.

Contacting Emirates ID center for to test validation gateway

You can contact Emirates id center to test validation gateway by calling the helpline number 600530003, by contacting the mail ID vgadmin@emiratesid.ae or by filling the form under "contacts" segment of Emirates ID center website.

Al Mushan Typing and Emirates ID centre

Al Mushan is one of the Emirates ID centres providing reliable services to the customers regarding their Emirates ID and the issues related to it. You can contact Al Mushan Typing and Emirates ID centre by accessing the location or by calling them through their phone number.

Twitter help

You can go through the twitter handle of Emirates ID Centres in order to ask any questions regarding your Emirates ID or any issues you face with the same.
Also check : How to check Emirates ID status?
Emirates ID centers are the helplines available for you to reach out when you need any information or services that are provided by them.