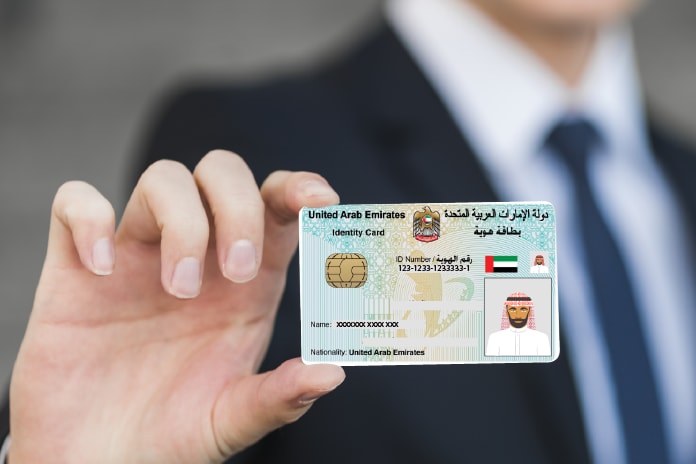 Emirates ID is an important identification proof for all UAE residents. Anyone who lost Emirates ID must get a new card as early as possible as it is unacceptable to not have such primary document in the UAE region. If an Emirates ID is lost or stolen, UAE residents must apply for a new card under the Emirates ID replacement category.

There are certain steps to be followed if you have lost your Emirates ID
Lost Emirates ID in UAE:
Inform at your nearby police station and get an acknowledgment letter for the same. There are some fees charged at the police station i.e. AED 70
After receiving an acknowledgment letter at the police station you can visit the nearby official typing centers or apply online to get a new Emirates ID

Once you have applied for a new Emirates ID, you will get a text message about the status of the ID and will be followed up from time to time
Check: What all you need to know about Emirates ID
How to apply online for Emirates ID Card replacement?
Go to "Replace ID card" and click on "Start Service"
Log in with your credentials or new users can give their basic details and register
Click on replace Emirates ID
Provide the documents required and pay the replacement fees
The card applicant will receive a text message on the registered mobile number
Once your application is submitted you will get a new Emirates ID in 48 hours maximum
Related: How to check Emirates ID status?
Documents required for Emirates ID replacement:
Passport

Family book(UAE Nationals)

Photocopy of lost Emirates ID card

UAE Visa(Expats)

Birth Certificate(For kids below 15 years)
Fees charged for Emirates ID replacement:
When a complaint is registered at the police station regarding the lost Emirates ID, AED 70 is charged. Apart from this, there are some fees levied by EIDA(Emirates Identity Authority) on Emirates ID replacement.
AED 300 is charged on Emirates ID replacement if the card is lost or stolen

AED 70 is charged if the form is submitted through the typing centers

AED 40 is charged if the form is submitted online

AED 150 is charged for express delivery of the Emirates ID which is maximum 24 hrs
Lost Emirates ID outside UAE:
If you've lost your Emirates ID outside UAE, then you must immediately visit the UAE Embassy in that region and file your complaint. Once you've informed at the UAE embassy you can apply for a new card online as per the procedure mentioned above or visit the official typing centers when you are back in UAE.
An Emirates ID consists of a chip that stores each and every information regarding a cardholder. It has the biometrics of the cardholder along with the financial details and much more. So losing it is must be taken a bit seriously.
MyMoneySouq helps the visitors to find the right financial product by comparing different products provided by various banks in UAE. It compares different loans, insurance, accounts, credit cards. It works with a goal to give the users a clear idea of what to expect out of their funds and what they can get from those.