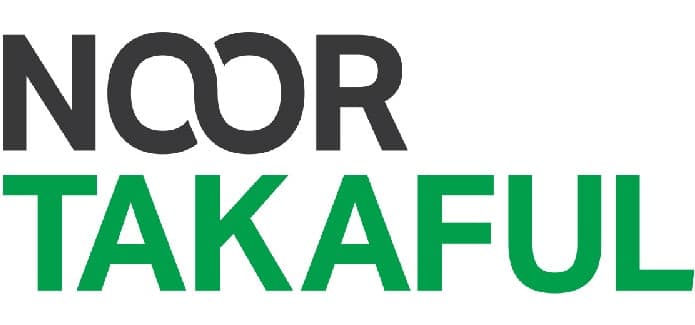 Noor Takaful is one company which has its branches spread across various insurance policies, and their products include Home Takaful, Car Takaful, Medical Takaful, and Travel Takaful. Noor Takaful is also one of the few most insurance providers who offer insurance for the boat you own and last but not the least, insurance for your family against any uncertainty.
Noor Takaful has increased its horizon also towards various corporate zones by providing insurance for sectors like Engineering, Property of the company, Marine Takaful, General accident insurance, Insurance against any liability arising in the due course of business, Family Takaful for employees, tailor-made corporate medical insurance and also fleet insurance.
Noor Takaful was established early in 2009, to provide a broad range of Islamic insurance policies also called 'Takaful' to families, groups, individuals and companies in UAE. Noor Takaful becomes the first company to adopt and abide by the new Federal Law No. 6 of 2007. This law requires life and non-life insurance companies to form separate legal entities. Noor Takaful has been providing the best quality of protection through modern, flexible, state-of-the-art channels and is backed by financially strong, 'A' rated retakaful partners.

Various Products by Noor Takaful
1. Medical Takaful
Noor Takaful provides medical cover to everyone of various age groups. Medical Takaful includes:
Second medical opinion

Accidental Death coverage

Maid replacement benefit
Medical Takaful from Noor has been accredited as a DHA participating insurer.
Noor Takaful insurance helps cover for the dependents of the policy taker and domestic medical staff.
The benefits of Noor Medical Takaful include:
Annual benefit limit

Co-payment of patient

Co-payment of examination services

Laboratory services

Maternity benefits

Prescription drugs

Network coverage – Network includes a range of hospitals and clinics across UAE.
This medical plan can last up to a year and can be renewed online.
To know more you can visit Noor Medical Takaful
Check: Top Medical Insurance providers in UAE
2. Car Takaful
By availing car takaful of Noor, you and your car are very well covered from any loss or damage that might occur on the road. Noor Takaful provides car insurance of two types and those are comprehensive car insurance and Third Party Insurance.
Reasons to choose Noor Car Takaful Insurance are:
24/7 roadside assistance

Agency repair

Driver and Passengers cover

No claims discount
The following are the benefits that you can avail if you buy Car Takaful from Noor:
Loss or damage to your property

24-hour roadside assistance

Valet Parking cover

Oman extension

Cover from natural calamities

Off road cover

Protection for personal belongings

Waiver of excess for windscreen damage

New car replacement

Emergency medical expenses

Standard agency repair

Third party property damage
To know more you can visit Noor Car Takaful
Maybe interested: Car Insurance in UAE
3. Home Takaful
By availing Home Takaful by Noor, you can shield your home from any unpleasant or unexpected incident.
The reasons to choose Home Takaful by Noor are as follows:
Loss of rent/alternative accommodation

Worldwide personal belongings cover

Cover for Tenant's liability

Cover for Occupier's personal liability
Following are the benefits that you can avail if you buy Home Takaful by Noor:
Cover from unexpected events and natural calamities

Get a new house for an old damaged house

Un-occupancy extension

Replacement for stolen keys

Provide coverage for your domestic helpers

Cover for all your personal belongings in your house
You can claim your insurance by calling their customer desk on 8006667.
To know more you can visit Noor Home Takaful
4. Travel Takaful
You can make your travel experiences more memorable by staying protected by availing Travel Takaful by Noor.
Reasons to choose Travel Takaful from Noor are as follows:
This insurance provides you with worldwide coverage.

24/7 medical emergency cover and treatment.

Avail Winter sports cover with this insurance.

Also, avoid travel/baggage delay with this insurance.
You can also avail a minimum cover for travel Schengen. You can get a minimum cover for your VISA to Schengen countries, which includes the following:
Emergency and medical expenses

Transport and accommodation

Funeral Costs/return of body or ashes

Dental expenses.
The Travel Takaful cover includes two separate programs for individuals and families. Travel Takaful provides cover for the various duration of days, depending upon which insurance plan you take up (Travel gold and Travel gold plus).
To know more, visit Noor Travel Takaful
Also, check: Top Travel Insurance policies in UAE
5. Boat Takaful
Noor Boat Takaful helps you insure in water and has you covered in any unforeseen circumstances. You can enjoy a safe and secure ride without any worries and avail a pleasant boat ride.
Reasons to choose Boat Takaful from Noor are:
It covers third party damage to property

Covers third party bodily injuries

Covers loss of or damage to personal effects

Covers damage to the trailer to during transit
Following are the benefits that you can avail when you buy Boat Takaful by Noor:
Wide coverage at affordable rates

Covers three passengers at no additional cost

Covers loss or damage to personal effects

Covers medical expenses incurred whilst on board
To know more you can visit Noor Boat Takaful
6. Family Takaful
Family Takaful helps keep you and your family safe from any uncertainty and provides financial stability to your loved ones in the case of any unforeseen incident.
Reasons to avail Family Takaful from Noor are:
Lifecare – Noor Takaful provides 'Life care' and covers Death benefit, Accidental Death, Critical Illness, Permanent total disability, Waiver of Takaful contribution

Secure Income

Secure Investment

Smart Save

Pure protection & Executive Care

Education care.

Hajj Takaful.
To know more you can visit Noor Family Takaful
Insurance policies for the Corporate Sector
Noor Takaful along with providing various personal products to its users, also provides a range of products for Corporate and Small and Medium Enterprises(SMEs) in UAE. The range of Insurance policies provided under the corporate sector include:
Engineering

Property

Marine

General accident

Cover from various liabilities

Family care insurance

Medical Insurance

Fleet Insurance
Insurance policies (Takaful) provided under SMEs include:
SME Medical Insurance

SME General Takaful

SME Fleet Insurance

SME Family insurance
There are very few Insurance policy providers, who provide both Personal and Corporate insurance under the same blanket. If you are planning to take up one or more than one insurance policy, you can definitely go for Noor Takaful.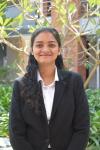 Manasa Netrakanti is an avid traveler and writer. Throughout her life, she has travelled to various states across the country and has also been acquainted with various languages and culture. She loves to read various books on Mythology fiction and autobiographies. Manasa wishes to become an author someday, who can inspire the world with her writing.