UAE is a country which is known to be the shopping paradise of the world. It is a country which offers you with a variety of shopping malls and brands. Along with the malls, online shopping has also seen a positive growth amongst people in UAE. Many people in Dubai still feel that, there is no substitute to the sensory feel that they get, when they shop in malls. Yet there are so many shoppers who also understand and make use of the advantages of shopping websites.
Online Shopping comes handy especially when you have a schedule which demands most of your time. With less time in your hands, you can always avail online shopping which is just one click away.
Check: Banks providing Zero Installment Plan in UAE
E-commerce is still a new concept in UAE, yet there are many websites which are reliable for the people who love to shop for variety and convenience. Below listed are the top online websites, that you can access if you want to shop online:
Souq is one of the top online shopping websites in UAE. Souq offers a wide variety of products which includes kitchen accessories, clothes, toys and watches. It is very easy to register on Souq. It is also very easy to navigate through the pages of Souq. This website has also teamed up with some of the best banks in UAE to provide seamless experience to the customers visiting the website. This website has recorded a traffic of 20,692,800 people visiting them.
This website is one of Dubai's most popular portals for shoppers who love fashion. Namshi provides a wide range of brands in clothes, shoes and many other fashion accessories. Namshi provides deals for children, women and men. This website also provides an easy 14 day return policy, which is absolutely free of cost. Namshi has recorded a traffic of 11,86,634 people visiting them.
This website allows you to buy and sell your products in UAE. This platform also provides services in Umm al Quwain, Sharjah, Al Ain, Abu dhabi, Ajman and Fujairah. On this website, you can access apartments, villas, cars, houses for sale and rent, jobs and deals on this website. This website has recorded a traffic of 11,776,655 people visiting them.
Also, check: UAE Bank offers on E-commerce
Carrefour is the second largest retailer across the middle east and the world. Carrefour has a high bulking power, and can sell the products at a very low cost to its customers. More than 2 billion shop for more than 100000 varieties on Carrefour's website worldwide. This website has recorded a number 1,895,436 people visiting them.
Doduae is an online ecommerce website, which helps in providing you the best items for daily life. This website has become really famous for its good quality products and low costs. This website has recorded a number of 578,412 people visiting them.
This website provides quality products in electronics, automotives, toys, jewelry and many more. This website also has easy payment options and provides quick delivery services 24/7 and also avail customer support to its customers. This website has recorded a number of 5,038,825 people visiting them.
JadoPado is a brand name in middle east, where the customers can meet up and buy some new, utilized or renovated items. This site provides the details of merchants that you can directly deal with, without any third party intervention. This website has recorded a number of 1480148 people visiting them.
Why to choose online shopping?
Avail more variety: You often run the risk of running out on varieties in your favorite stores, and there is always limited stock in stores. When you shop online, you can overcome all the limitations that you face while shopping in stores. Online retail stores has a huge variety of items, that cannot be accommodated in a real time store.
Time Saving: The one convenience factor that you can consider while shopping online, is the amount of time that you save. You save a lot of time on planning and transportation from your place to the store. There is no time limitation when you shop online, and can avail online stores for 24 hours.
Online deals and discounts: Almost all the stores online provide the best deals and discounts for their customers. Online retailers realize that, people shopping online are looking for good discounts, and they fix prices accordingly. People can also compare price of the same product from different online portals, and avail the best price.
More Privacy: There are many people prefer to shop in privacy. In UAE, women would like to shop in private, as there may be many products which might not be available in stores.
Be Careful while making any online transactions with your card and do not divulge in any dubious transactions, that can hamper your job experiences and steal your card details.
Happy shopping.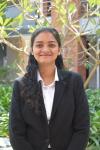 Manasa Netrakanti is an avid traveler and writer. Throughout her life, she has travelled to various states across the country and has also been acquainted with various languages and culture. She loves to read various books on Mythology fiction and autobiographies. Manasa wishes to become an author someday, who can inspire the world with her writing.