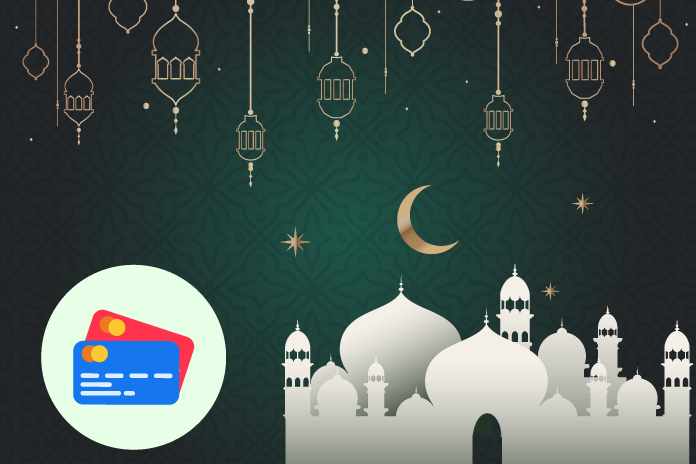 Not only shopping brands but also banks in UAE also offers high discounts for their customers on the occasion of Ramadan. Banks like RAK Bank, Emirates Islamic, HSBC are offering these benefits on their products.

One of the best features of a credit card is the offers provided on it. To make the festive season even more joyous, credit card providers have tied up with brands and offering exclusive limited time discounts for the cardholder.
Check: Credit card offers in UAE
Ramadan credit card offers
Here's the list of credit card offers that can be availed during Ramadan.
Emirates Islamic Skywards Credit card holders can get 5 skyward miles on every USD spent on hotel bookings. These bookings are to be made through Extramiles app.
HSBC credit card holders can avail Entertainer Buy1-Get1 free offers. They can avail dining discounts for Iftar.
RAK Bank credit card holders can get up to 30% off at selected restaurants like Sheraton JBR, Movenpick, Raffles, etc. for Iftar dining.
Emirates NBD credit card holders can avail up to AED 50 discount on Careem rides. This can be availed on 4 rides maximum and the code to be used is DNBD50.
FAB credit card holders can get up to 30% off at selected restaurants for iftar dining.
All these credit card offers can be availed only till June 5th, 2019, i.e. till the end of Ramadan.
Apart from the exclusive credit card Ramadan offers, UAE residents can also avail discounts and offers on other financial products like car loans, personal loans, home loans, etc.

Ramadan offers on loans
ADIB offers a payment holiday for the personal loan holders. Loan holders can skip their loan installment during this holy month and there won't be any fees levied. This can be availed only till 31.5.19
Emirates Islamic Bank is offering 0% processing fees on home loans purchased during Ramadan month and also can get 4 months payment holiday. This is available until June 5th, 2019.
In HSBC, car loan applicants during this month can get higher finance and need not open a bank account as well. Offer ends on June 5, 2019.
Finance house loan holders can postpone their monthly installment on no postponement fees during the month of Ramadan. In order to claim this benefit, they need to send an SMS to 2326. The loan holders will get a confirmation message. This is valid until June 5, 2019.
FAB customers can get a car loan on 0% finance rate. This loan comes with several other benefits as well like free warranty, roadside assistance, etc.
Also, check: Top 10 Personal loans in UAE
One important factor to be noted is all the benefits are valid only until the end of Ramadan. Loan installment postponement free of charge is valid only until 31 May 2019. But it is recommended to take up the postponing loan installments offer only if it is required. As delaying one-month payment can be a burden on the upcoming month.


MyMoneySouq helps the visitors to find the right financial product by comparing different products provided by various banks in UAE. It compares different loans, insurance, accounts, credit cards. It works with a goal to give the users a clear idea of what to expect out of their funds and what they can get from those.