With credits and facilities, come charges and responsibilities. Credit cards are not for the spendthrift and weak willed ones. You need to be wiser and thrifty when it comes to owning a credit card. Through this article we will try to form a manual, addressing some of the basic concerns that require contemplation before acquiring or using a credit card.
What is a credit card?
It refers to a card which lets you spend money on a credit basis but only up to a pre-set limit after which you will be charged with an interest on the percentage of money that you have borrowed from the provider.
It's purposes
Things that you need to consider before applying or while using a credit card
Picking a card

A number of factors contribute while making this decision, such as
Further evaluation and best cards available in the market for the same
For everyday spending
We need to choose a card which provides offers such as cash back, buy one get one free and at a minimal or no annual. Some of the cards available in the market with such offers are:
For Travelers
we need to choose cards which provide air mile or discount/cashback on purchase of airline tickets, lounge access, valet parking. Some cards which provide these services are:
Apart from these, there are some more best credit cards like Najm Credit Cards, etc. for travel purpose.
For education
It is essential that buyers look for a discount is offered by various cards on school fees or any cashback. Points or rewards are also sometimes offered which can be used in multiple manners. Few such cards in the market are:
We should always remember that the right credit card can provide assistance and the help that we require but a wrong one can bury us in debts, hence we recommend you to do a thorough check as well as comparisons before choosing one.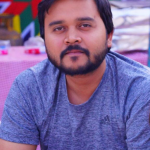 Hemanta Bijoy Kaushik is a personal finance writer. Discovering his love for writing, he has written a number of blogs on personal finances and other genres on various digital media platforms. He has completed his MBA from IMT and currently working at HDFC bank as Personal Banker. When he's not writing, you can find him exploring different cuisines and binge-watching TV series. Hemanta hopes to write a novel soon. You can check out his work on www.instagram.com/hemantakaushik